Health and safety must be first...
Our team at Snow Sport is safe and healthy. For this we are most grateful. We remain working in our home offices but miss the regular interaction with our partners at the beautiful destinations we are so proud to represent. But, we 'see' each other virtually and are constantly making (and changing) plans to offer you, our guests, the option to travel again while feeling safe.
Here's what we are certain of:
Clean and sanitary accommodations > We will only offer rental accommodations and lodges who are practicing updated sanitation guidelines, typically larger property management companies with depth of resources and commonly known brands.
Lower density rental units > Maybe it'll be more reassuring to you if you stay in lodgings without common elevators and lobbies, or condos in small, boutique, low density buildings. We are working on increasing and promoting our inventory of private homes and townhomes as alternative options to larger hotels and condo complexes. With that, social distancing guidelines are much more easily implemented.
Recreate in endless outdoor open space > Most all of our mountain destinations are surrounded by 1000's of acres of open space and national parks. Social distancing is one of our 'natural' attractions. The challenge to spend time with only your travel companions is easily accomplished. Hiking and biking trails are wide open and offer lots of space to step away from other passers' by. We have already implemented restrictions on the mountain lifts, where there is no sharing of chairlifts or gondola cars between unfamiliar parties.
Weather > This is one of the few things that this new and uncertain world did not and cannot 'steal'. We still have our bright blue skies, temperatures in the 70's and low 80's, cool breezes and starlit skies.
Getting here > US mountain destinations are local and easy to get to. International travel is going to come back more slowly, perhaps not as easily this summer. Snow Sport Vacations gets regular updates from the airlines about their measures to implement social distancing (empty middle seats!!!), masks required, extra spacing between people during boarding, and HUGE and new and improved sanitation procedures. Alternatively, driving can be an option. Fuel prices are low and getting to explore parts of the US mainland en route can be a bonus for your vacation.
Below are direct links to many of the private homes (not all listed per destination). There are other ways to filter your search for Ski Resort Mountain lodging.
See alternate ways to search directions at the bottom of this page!
Telluride, Colorado is a National Historic Landmark surrounded by the highest concentration of 14,000' peaks in the United States.
Unlike any other resort in North America, Telluride's location and size allows guests to revel in a peaceful atmosphere. This historical Victorian style mining town has become an absolute favorite. The 'old town' box canyon village is where slopeside economy lodging is abundant, as well as deluxe and luxury hotels and condos. Or find endless ski in ski out deluxe and luxury resort hotels on the 'other-side' in Telurides' contemporary mountain village. You'll find 'narly' and challenging steeps, but also great 'groomers' for all skiers and snowboarders. The Telluride gondola is open late into the night so that you may easily commute between the villages. This destination features some of the most pristine scenery with its' massive mountain peaks and old-west main street.
Breckenridge has it all except that luxury price tag.
Breckenridge has it all except that luxury price tag. Big Mountain skiing and riding and super beginner terrain for those who need a slower start. You'll find a 'very Colorado' historical Main Street with Victorian style buildings and lots of delicious, authentic casual dining and nightlife. Not too far from Denver airport, Breckenridge is a great destination for those long weekend getaways. Lodgings include great value hotels, studios and condos, but it's also one of the few resorts where you can find a large hotel to sleep as many as 20 people.
Beaver Creek's intimate and luxury service make is a premium vacation spot!
Enjoy an escalator ride to the lift and 'fresh from the oven' complimentary chocolate chip cookies at day's end. Snow Sport will show you the way to experience the finest service, exemplary accommodations and finely groomed skiing and riding; the feel-good day on the hill. One of the best family resorts, offering ease of access to the Children's Ski and Ride School and an enclosed warm and safe gondola lift for beginners and your little ones. Enjoy more time on the mountain by staying at a ski in ski out resort in Beaver Creek!
Book an all inclusive ski vacation to Beaver Creek today!
Plan the perfect ski trip vacation to Vail,Co.
Vail is one of the largest resorts, with its mile-long base village, European ambiance and upscale dining options. But Vail has a budget for anyone. Its massive size offers lodgings for the economical traveler as well as the luxury traveler. This goes for the skiing and snowboarding as well. Beginners and intermediates will enjoy a huge variety of pleasant cruising runs and the advanced and experts will be both overwhelmed and impressed of expanse of the back bowls, the wide open and endless treeless terrain making dreams come true and lasting memories, especially on a powder day. Non-skiers have great options for spas, nature walks, snowshoeing, shopping and scenic gondola rides, to name just a few. View the great lodging deals we offer in Vail.
Aspen, one of the more famous ski and snowboard destinations, began as a mining town and opened its lifts in the late 40's.
The old and historical city is more representative of a small western town, differentiating it from other ski resorts. It has a distinct local flavor and ambiance which brings you 'back in time', but not sparing any of the luxuries of an upscale resort. You'll find great shopping and world class dining in downtown Aspen. But, don't be swayed by a seemingly expensive price tag.
Find the best values on Aspen ski holiday packages only with Snow Sport Vacations.
At Snowmass, you could spend your entire trip skiing and enjoying the best snow family playground out there.
Snowmass beat all of the others with it's great learning terrain, Children's Center and easy to navigate village. However, with over 3000 acres of trails, there is something for everyone. Beginners and experts alike will be thrilled with their day spent on Snowmass mountain. Truly world class! Snowmass also offers more ski in ski out lodging than most all of the others, and at a reasonable price. Great hotels, as well as modest-luxury condos will give you great budget options. Snowmass provides free lift tickets with children's equipment rentals and you'll be pleasantly surpised at your savings with your ski and ride packages through Snow Sport Vacations.
Book a custom ski vacation package to Snowmass with us!
Utah- Deer Valley, Park City, Solitude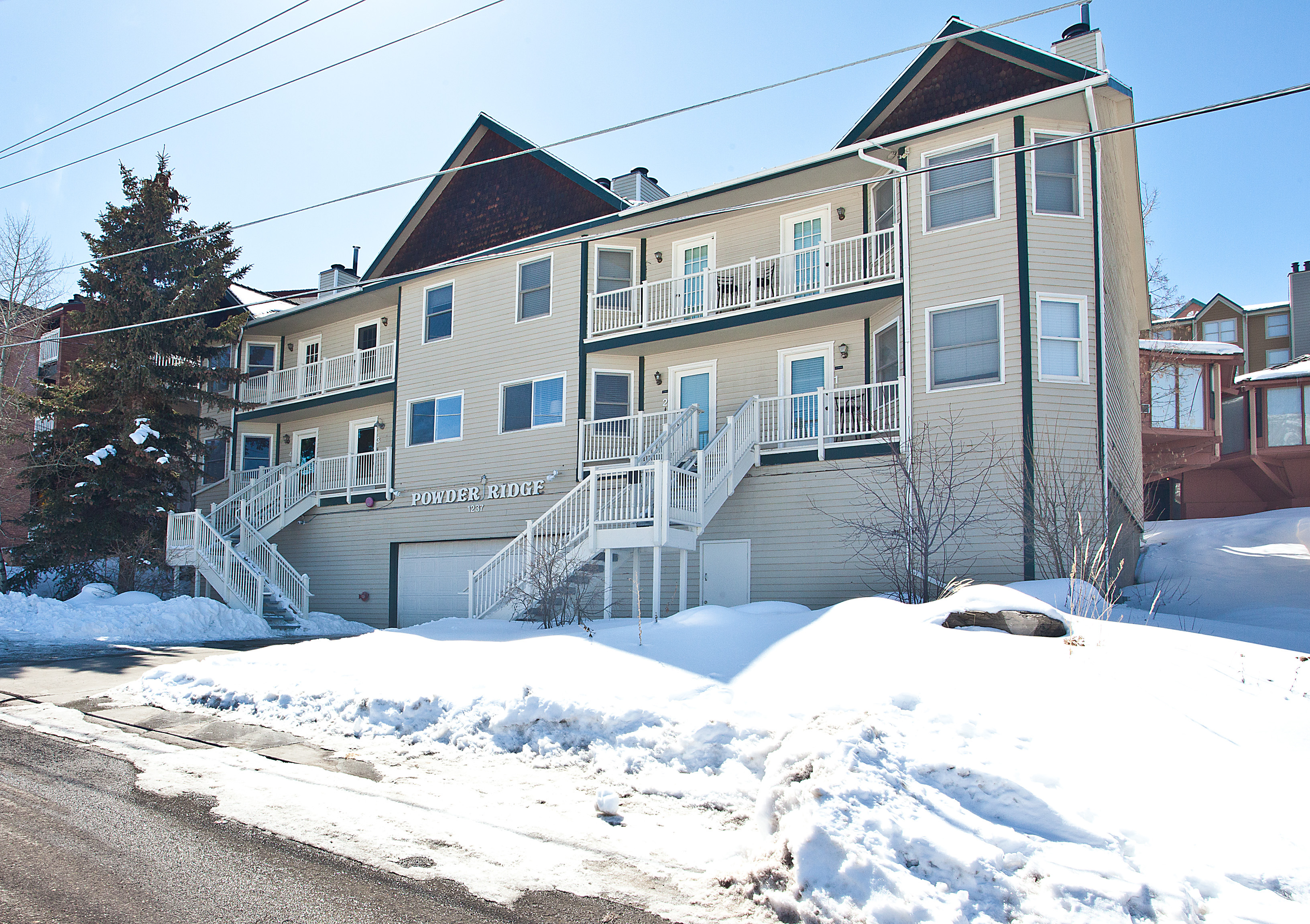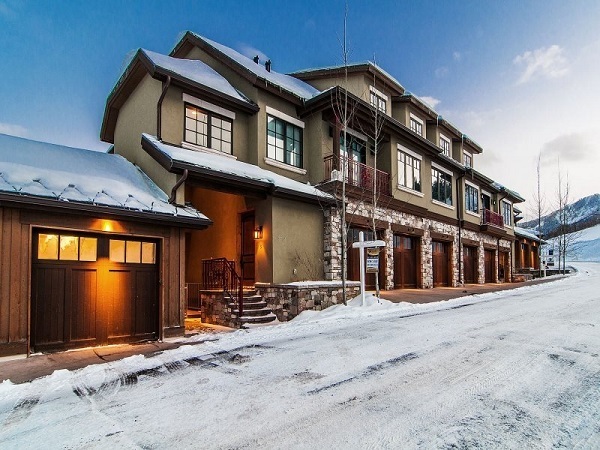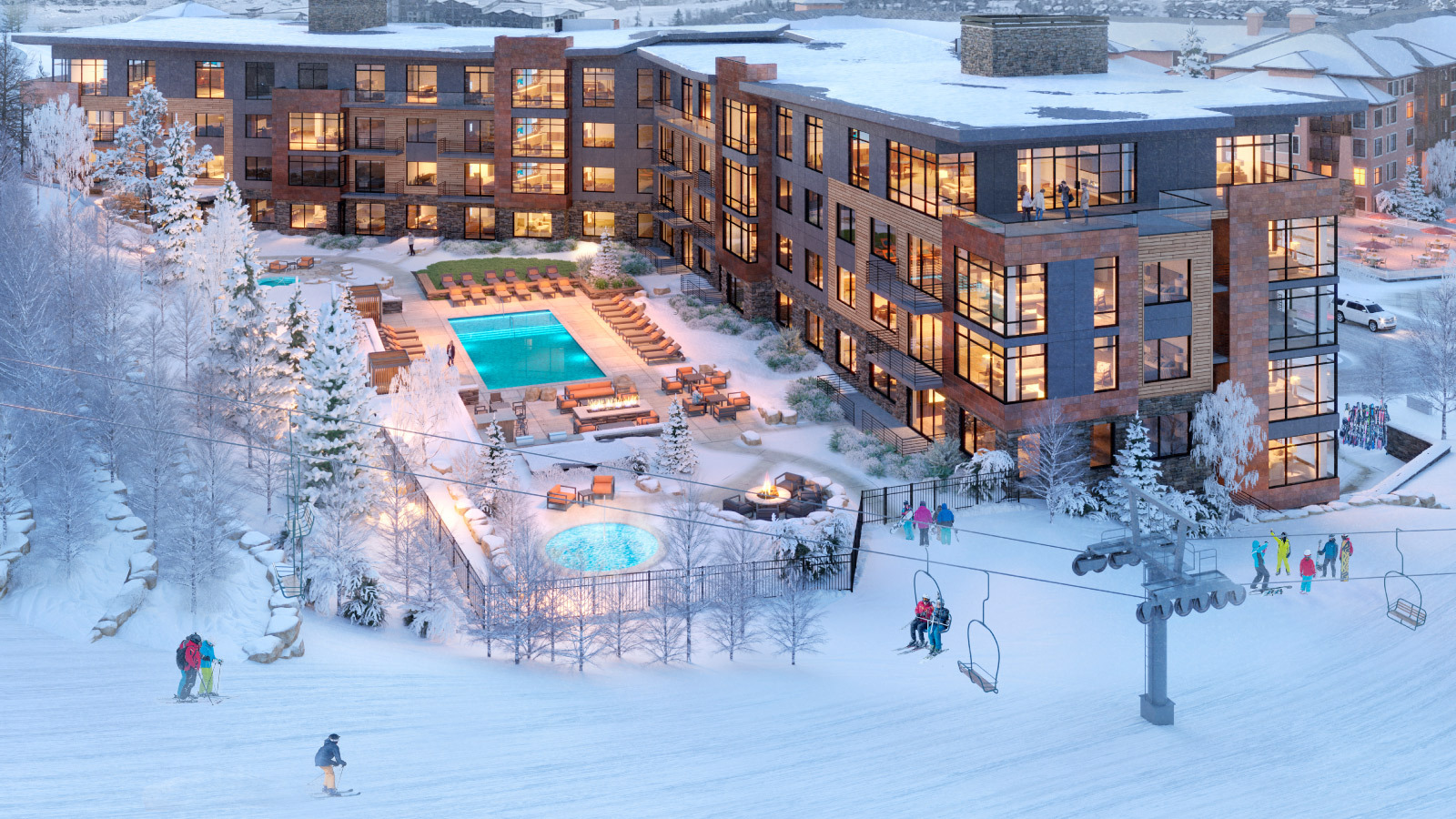 Utah really lives up to its slogan as having The Greatest Snow on Earth. The Cottonwood Canyons are one of the snowiest places on the planet, with Alta receiving an average of 551 inches of snow each year. That's more than a foot of snow every five days during the season—and the other resorts aren't far behind. In addition to the volume of snow, the quality is just what you want for skiing. Climate conditions in the area help create a snow density of 8.5 percent, which is the technical way of saying that the snow has the perfect body for floating your skis through the powder. The light, fluffy snow feels softer, which is why those who love powder skiing flock to Utah.
While the mountains are getting more than 40 feet of snow a year, Salt Lake City—only 8 miles away—gets about five. So while you can enjoy the fresh powder at the resorts by day, Salt Lake City's amenities are easily accessible at night, and getting in and out of town is easy. Plus the area features 300 days of sunshine each year, so you'll often find bluebird skies to pair with that fresh powder.
Make it easy to set yourself up to get to one of the Sierra's best kept secrets by checking out the best lodging deals right here! Make your way through scenic national forest to finally land in this remote, yet accessible skier's and rider's paradise. Get away from the crowd and create your adventure. Kirkwood is known for its unforgiving steeps, as well cruisers for all, and plenty of ski in ski out family friendly lodgings; the right place at the right price. Exciting on the hill and mellow off the hill. Play and then relax where the crowd won't find you.
We have great deals on Kirkwood, Heavenly, NorthStar, and Sierra at Tahoe California Lodging!
Above are direct links to many of the private homes (not all listed per destination). There are other ways to filter your search for Ski Resort Mountain lodging.
With all of our vast conections world wide, if you don't see what your looking for e-mail us. Your ski or summer vacation will be more complete.
Filters are at the bottom of lodging pages -
Grab the dates you want to travel
Scroll to the bottom and filter
We automatically show you large properties
If rates aren't showing ask for a quote -

These are one off properties and many variables

-
Our relationships are strong and not all properties are listed
Each year, millions of skiers flock to this winter sport haven. Colorado skiing should be at the top of your bucket list if you want to maximize powder days under bright blue skies. With over 300 days of sun each year, it just doesn't get much better. While Vail, Beaver Creek, and Aspen are some of the most luxurious resorts in the world, others like Copper, Keystone, and Breckenridge offer the ultimate family ski vacation. There is something for everyone when you visit Colorado any time of year. Snow Sport Vacations is your Colorado alpine vacation one stop shop! Look to Snow Sport Vacations to plan your next all-inclusive California ski vacation with the most best value available. Snow Sport Vacations is proud to offer simple, personalized alpine vacations in Colorado with the best selection of lodging, ski and snowboard rentals, transportation, ski schools, EPIC and IKON lift passes, and local lift tickets available.
Our travel agents can help you book the best deals on your ski vacation in Colorado. Call us to learn about the various all-inclusive ski vacation packages we offer!